The 18th of March is Global Recycling Day. As a result of the climate crisis, we have become increasingly aware of our impact on the planet and consequently the need to overhaul how we consume and dispose of resources. With the 26th UN Climate Change COP taking place in Glasgow this November and Scotland's ambitious Net Zero target for 2045, the circular economy will be a key topic and a pivotal solution to the climate crisis.
Although the construction industry contributes 6% of Scotland's GDP it is accountable for over 50% of the country's total waste arisings, over 50% of natural resource consumption and over 40% of its carbon emissions (including the built environment).
There is no better time to understand what the circular economy is and how it could save your business time and money as well as making a positive contribution to the environment.

What is a Circular Economy and How Does it Work?
Traditionally, our country has used a linear economy model where we have extracted natural resources, used them and then sent them to landfill once they are no longer useful to us. This model isn't working anymore and will see the planet run out of essential resources in the next few decades. It's time for a change.
A circular economy is all about becoming as efficient as possible when using and disposing of resources. This means minimum extraction of natural resources and turning all waste into useful materials to be reused as an alternative to virgin products.
Products that are no longer useful can be repaired or stripped down and their parts repurposed or recycled to create new products and materials instead of being landfilled then extracting raw materials to create new products. It is the ultimate efficient business model where industries can collaborate and form symbiotic partnerships where one's by-products and waste is another's building blocks.
Almost all businesses can benefit from participating in a circular economy. It involves looking over your business practices and realigning them to ensure minimum waste, maximum efficiency when using resources and keeping sustainability at the forefront of the decision-making process.
It's not about being perfect. It's a commitment to working towards closing the loop as technology and research advances and making decisions with a circular mindset.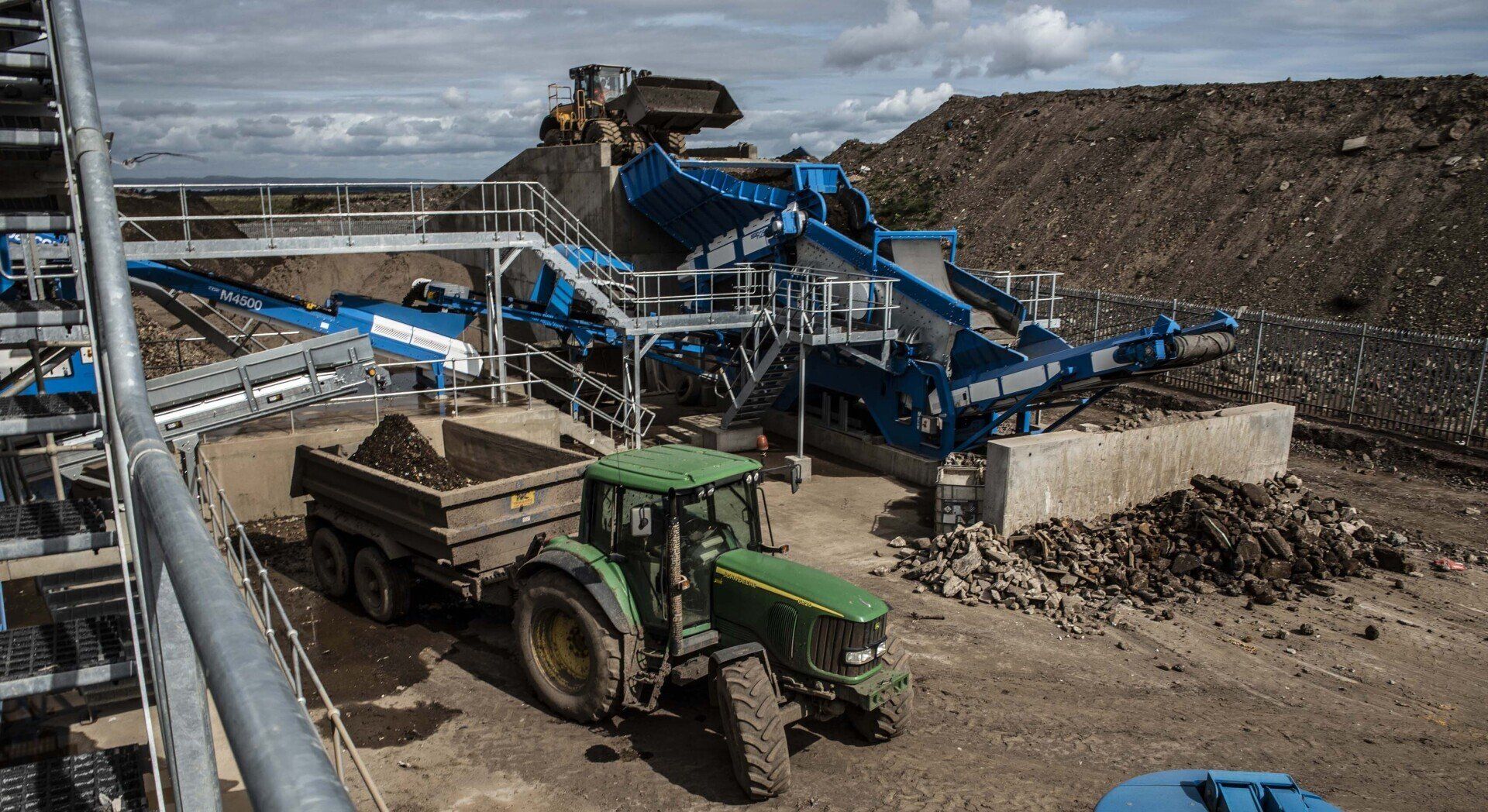 How to Make Your Waste Pay For Itself
At Brewster Bros' state-of-the-art recycling plant, we process demolition and excavation waste from the construction industry. This is a win for the environment as nothing goes to landfill, but also a win for our customers because they are contributing to their environmental goals whilst saving money on the landfill tax. Additionally, it's a win for us because we can turn this waste into quality recycled products that can be sold back to the construction industry as an alternative to virgin products, saving the environment from harmful raw material extraction.
Since 2018, our customers have saved over £1,350,000 on landfill tax and over £600,000 on the aggregates levy. In doing so, we have been able to divert 450,000 tonnes of waste from landfills, which has been used to create over 300,000 tonnes of recycled aggregates so far.
It's not just waste from the construction industry that has untapped value, it's all waste. According to Janez Potocnik, the former European Commissioner for the environment, if all the old mobile phones in Europe (around 100 million) were recycled that would bring 2.4 tonnes of gold, 25 tonnes of silver, 1 tonne of palladium and 900 tonne of copper back into circulation without having to use a single quarry and would divert over 185,000 tonnes of waste from landfills.
The principles are simple and effective across all industries. The key theory is why buy resources only for them to end up as waste when you could reuse the materials to make more products once the original product is no longer useful.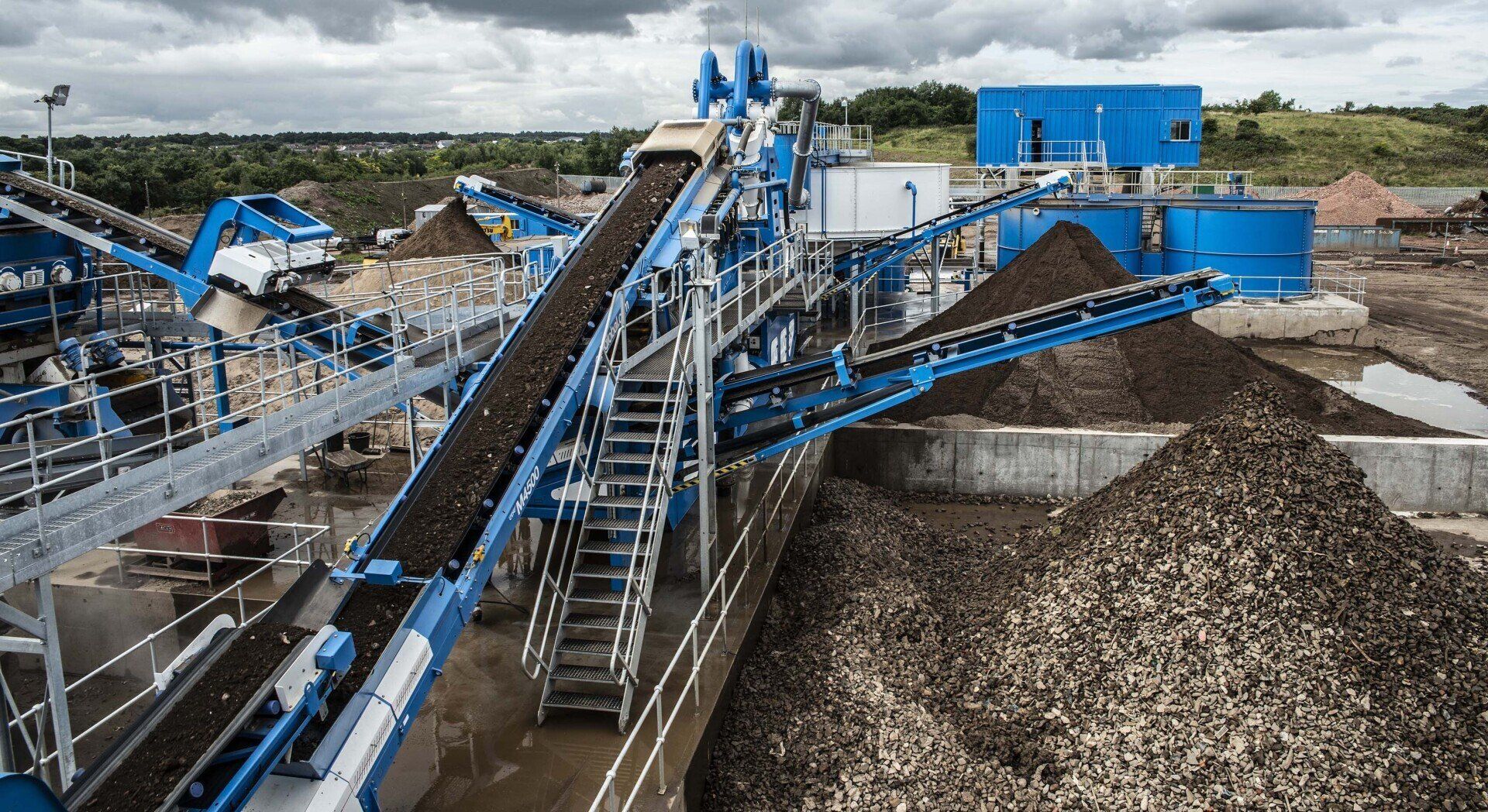 Save Money and The Environment With Recycled Products
Recycled products are an alternative to virgin products, not a compromise. Often recycled materials have been created using advanced technology, like our state-of-the-art wash plant, and go through the same rigorous testing as virgin materials to make sure they are high quality.
Using recycled materials will help make your business more sustainable and should save you money. It has saved our customers over £600,000 on the aggregates levy since 2018 and it's a similar story with other products such as single use plastic that is subject to an increased tax rate because of its damaging effect on the environment. It has also saved our customers time because when we are dropping off loads of recycled aggregates we can do a backload to pick up their waste at the same time.
Will Your Business Stand The Test of Time?
A circular economy isn't just about recycling and almost every business can be circular. It's a model for businesses and communities that benefits everyone whilst taking care of the environment. It's a competitive model that will future-proof your business and open opportunities for symbiotic partnerships that will generate innovative solutions to make businesses more efficient.
We are always open to working with other businesses to share knowledge and to mutually improve products and services. If you think your business could benefit from our services/products or you could help us with ours, please get in touch with us via email at [email protected] or call 01506 431 321.